Mobility
Since most students and educators have access to a mobile device, schools and colleges are seizing the opportunity to turn these gadgets from distractions into learning tools by incorporating these devices into classroom lessons and projects. From smart phones to tablets to laptop computers, educators and students are increasingly bringing technology to the classroom, and in many schools/colleges, it is being put to good use.
Scadsys, with its Class Room Management software, support this trend by giving the educator online access in the class room to various Scadsys functionalities from a tablet or laptop. Part of the popularity stems from the ability to not only access and update student records from a computer, but from mobile devices like a phone or an iPad as well. Students, educators and parents alike can easily check test results, upload assignments and check on homework, making them not only more accessible, but more practical for anyone involved in the educational process.
The Scadsys Mobility system supports the Bring Your Own Device (BYOD) drive in schools and colleges.
Scadsys CRM and Scadsys Web capabilities are available on the Scadsys Mobility platform which runs on all devices.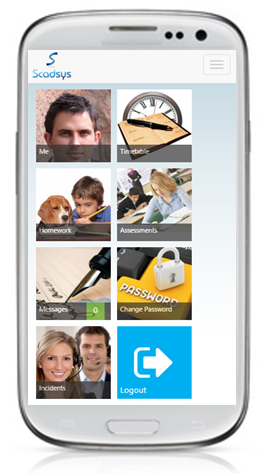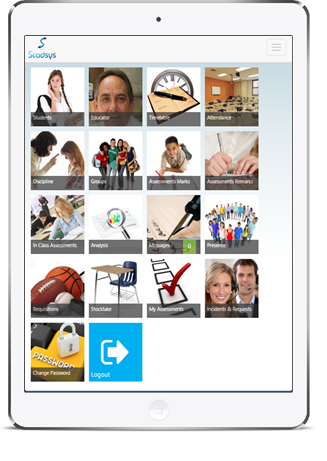 Return