Donor and Alumni Management
Scadsys provides a complete fundraising, donor and alumni management solution to help institutions reduce the workload and build relationships with constituents. Scadsys support campaigns, grants, special events, volunteers, telethons, memberships, planned giving and direct mail constitutions.
Scadsys Donor and Alumni Management capabilities:
Manage Constituent and Alumni Contacts:

Scadsys manage data for all constituents and alumni i.e. donors, volunteers, board members, event attendees, and Alumni. Members can update their own contact data from the web site.

Send Personalized Communications:

Send bulk email, e-newsletters, and donation acknowledgments with ease.

Track Special Events and all types of Fundraising Activities:

Track volunteers, pledges, in-kind donations, grants, corporate sponsorships, memberships and social network fundraising. All transactions are directly posted to the Scadsys Financial system and Pastel.

Increase donations and memberships, and collect donor information with secure online forms:

Scadsys Web can manage personalized online forms to collect exactly the data required, including secure credit card, debit card and debit orders processing. Donors and volunteers reach out to family, co-workers and more via email, or use links placed on social network sites like MySpace, Facebook or Google.

Powerful Soft Credits:

Gifts can be designated as soft credits allowing the user to notify, recognize and track matching gifts, memorials and honorariums. This will enable you to recognize donors who influence others to give.

Saying "Thank-You"!:

Acknowledging donations quickly is critical. The longer it takes you to send out a letter thanking the donor, the less meaningful it is when it arrives. Scadsys enables you to record and recognize every gift with the most appropriate response. The user can select and personalize the acknowledgement for each gift.

Report & Analyse Results:

Understand your donor segments to better manage your campaigns and analyse the results. All analysis can be exported to Excel for further processing.

Manage ALL Information in One Complete Source:

Track all your constituents (donors/members, volunteers, board members, prospects, organizations, special event participants) in a single database. Imagine every staff member in every department working together to keep information current and having a complete view of the constituent's full relationship and interactions with your organization. No lost phone numbers, no missing addresses.
The Scadsys system is mobile friendly and can be accessed from iPhone, iPad and Android devices anytime, anywhere!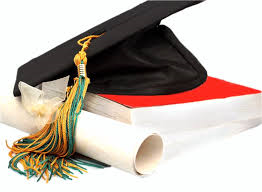 Return