Communicator
Scadsys Communicator is a communication and notification system for parents and students. The system will notify the user when events occur at school or college. The application is installed from the relevant App Store (Apple, Android or Windows) and run as a native app on the device. There is no cost involved for the institution in sending messages to the mobile device, unlike SMS.
Typical events that will notify subscribed users are:
Student absenteeism, discipline and interviews
Student test and examination results
School general communication to parents and students
Payment notifications, etc.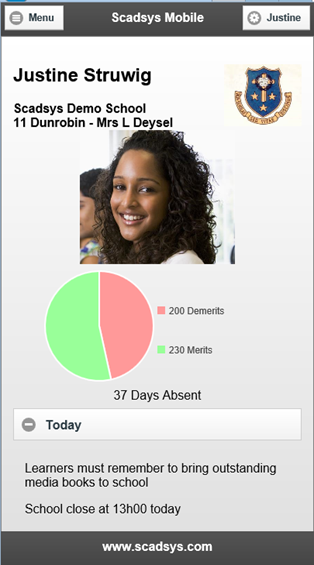 Return